Join us on our Sugar Free Easter Retreat 2018...
Thursday 29th March - Tuesday 3rd April 2018
 
Escape the madness and recapture some of the joy of our spring with this gentle delicious 5 days near beautiful Bath with Rhaya, Mike and Anna. Relax, unwind and actually lose weight during a holiday that often sees the opposite happen!
This retreat is for anyone looking to improve their blood sugar balance, whether you have diabetes, pre-diabetes or just feel your life is run by food and you want it to stop!
We can help you give your body the rest it needs, and your head and heart the break it needs from constant aggressive food advertising. Leave well nourished, with a new understanding about your personal relationship with sugar, and a proper spring in your step.
All three of us are passionate about healthy food and tasty food. If it's good for us, it needs to be delicious otherwise we simply won't maintain new eating habits. On our retreat, you will enjoy a variety of fresh juice and a mix of both raw and cooked dishes. The fresh juices and meals we serve will be made using organic and nutrient dense ingredients with an emphasis on local and seasonal. Whilst we don't advocate any set diet and don't believe there is one diet to suit everyone, we do feel that most people can benefit from a diet higher in vegetables and lower in sugar so we would like to invite you to experience 5 days of completely plant based food also free from gluten.
Here's a taster of some of the food we will be serving - roasted yellow pepper soup, creamy pad thai with kelp noodles, vegetable pumpkin seed bread with red pepper lyonnaise, celeriac soup with truffle oil, raw lasagna with a macadamia` ricotta, fermented nut cheese boards with crackers, chutney and olives, BBQ cauliflower steaks, blueberry cheesecake, maca & mushroom hot chocolate, buckwheat pancakes, coconut water with blue majik, green juices & smoothies and raw sugar-free chocolate!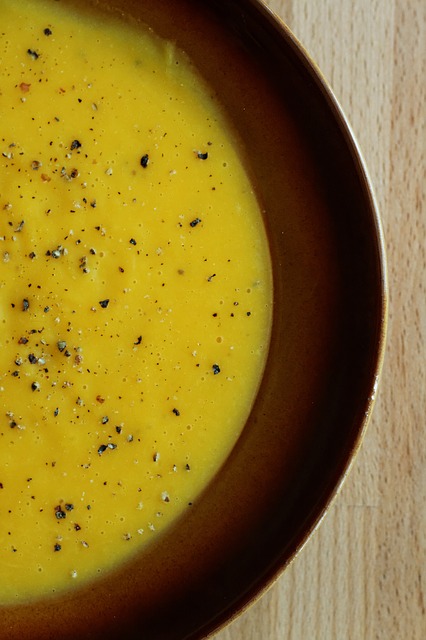 To clarify what we mean by sugar, we're not just talking about the white refined stuff. Sugar has many guises and all too often we see food advertised as sugar free to find out that it is full of dried fruit, maple syrup, coconut sugar or raw honey. Whilst these are all a much healthier option than the white refined variety, they can still elevate your glucose levels which isn't a problem if eaten in moderation or if you don't have diabetes but once we are pre-diabetic, it takes longer to bring those sugar levels back down. So we'd like to introduce you to a selection of naturally sweet foods with a low glycemic load and show you how to make delicious desserts with them.
We have decide to keep the retreat size to a small intimate group so that we can offer you our dedicated time to be available and help you get the most out of your retreat.
The 5 day retreat includes
Accommodation in a beautiful area outside of Bath

All your juices and meals

Cookery classes covering cooked and raw dishes, interesting ferments, medicinal mushrooms and low GI desserts so you can make delicious food with much less sugar from the day you return home. These will involve a hands on element so that you experience making some of the recipes over the weekend.

A special raw chocolate workshop making sugar free Easter Eggs.

Daily stretching and Pilates classes

2 hour yoga class on Easter Monday to learn gentle and effective stretches you can practice at home

Nutritional support from our Naturopath & Herbalist Rhaya

Chef tips throughout the weekend from both our chefs Anna & Mike

Meditation / Mindfulness for busy people.

Advice and information on the latest research about sugar and it's role in our lives, the brain and dopamine and how to use will power properly to help you reach your health goals and get refined sugar out of your life.

Talks & discussions throughout the retreat

One morning free to take a boat trip along the river to beautiful Bath.

Schedule for the weekend
Thursday 29th March: arrival between 3-5pm
Gourmet dinner served at 6pm followed with a welcome talk
7pm nourishing herbal drinks
8pm night time meditation

Friday 30th March
8am morning movement
9.30am breakfast
10 - 11.30 welcome talk + focus for the day
11.30 - 1pm hands on food prep class (raw savoury, salads, wraps & seaweed)
1pm lunch
2pm-3.30pm - talk (managing food cravings)
5pm - 6pm - talk (understanding the diabetes triangle)
6pm dinner
7pm nourishing herbal drinks
8pm night time meditation

Saturday 31st March
8am morning movement
9.30am hands on breakfast making
10am - 12 hands on fermentation class
12 - 1pm talk with Rhaya (mindfulness)
1pm lunch
4pm-5.30pm - talk (gut health and mood health)
6pm dinner
7pm nourishing herbal drinks
8pm night time meditation
Easter Sunday 1st April
8am morning movement
9.30am breakfast
10am - 1pm - boat trip to Bath (alternative plans arranged for guests who stay at venue)
1.30pm lunch
2pm - 4pm hands on raw chocolate class & sugar free Easter Eggs
4.30pm - talk with Rhaya (politics & food environment)
6pm dinner
7pm nourishing herbal drinks & after dinner talk (food triggers)
8pm night time meditation
Easter Monday 2nd April
8am morning movement
9.30am breakfast
10am - 1pm hands on food prep class
1pm lunch
3pm talk (food planning)
4pm - 6pm YOGA CLASS
6.30pm farewell 5 course dinner party served with mocktails
Evening - closing chat & reflections from retreat

Tuesday 3rd April:
Breakfast will be self service and available when you need it.
checkout by 12 noon.
If you need to leave Monday evening, the farewell dinner and end of retreat closing chat will end approximately 8.30 / 9pm.
Full menu will be provided upon arrival on retreat.
Residential bookings available
We have 1 room remaining in the house. This can be a private room for 1 person or a shared room for 2 (and can be made up as either a double or a twin).
Non residential bookings available.
If you would like to attend and can arrange your own accommodation, we have 2 spaces remaining for non residential guests. Everything apart from accommodation is included so we invite you to join us on Thursday 29th March at 6pm for our Welcome dinner. This will be followed with intention setting for the retreat and a night time meditation closing by 9pm. The daily program Friday - Monday starts at 8am and runs through until 9pm and we will give you a take away when you leave so that you also enjoy the final breakfast on Tuesday morning. There is a boat trip scheduled in from Batheaston to Bath. If however you wish to stay at the venue, we will included a complementary 1-2-1 session with our Naturopath Rhaya to tailor a plan for you.
 
Prices:
Shared room: £850 per person
Private room: £1,250
Non residential £600
before booking, please do read our terms and conditions below
Terms & Conditions
Due to the limited number of bookings for this retreat and the cost of food prep and marketing, we are unfortunately not able to offer full refunds. If for any reason, you can't make the retreat, we are happy for someone else to come in your place - you will need to contact us to change the name of the booking.
Thank you for understanding